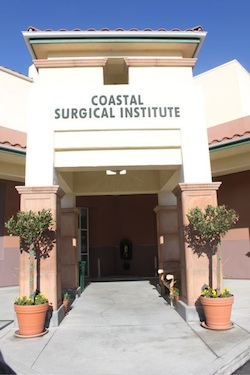 At Coastal Surgical Institute, our primary objective is to make your stay here as comfortable as possible. With highly trained professionals utilizing the best medical equipment available in a stress-free environment, we are confident that the services offered by Coastal Surgical Institute will make a positive difference in your future health care.
The Center utilizes a highly trained staff of registered nurses and technicians who are cross-trained to all areas of the Center. Our nurses are certified in Advanced Cardiac Life Support and the Center maintains a policy of "readiness" for all medical emergencies.
Over 20 surgeons maintain privileges at the Center, covering the following specialties:
ENT

GYN

General Surgery

GI

Orthopedics

Podiatry

Urology



Our anesthesia care is provided by board certified anesthesiologists who have worked in the Central Coast for years.